For our law library, just let a library worker know that you are a research assistant and the faculty member you work for. When you are checking books or other items out here, just mention it to the circulation staff member and we will make sure that the book is checked out to your faculty member and not to you personally. If you forget to take care of this while checking out, just bring it to our attention and we will fix the record for you.
For check-outs from Hodges or other campus libraries, your faculty member will need to get a proxy card. Proxy cards can be obtained by going to Hodges library in person,l but most faculty prefer filling out the online application. The online application and other information about proxy cards can be found HERE.
Do not be tempted to check out materials from Hodges under your own account if the materials are for your faculty employer. Trust us on this one. Getting a proxy card is a hassle but it isn't nearly as much hassle for you as being personally on the hook for several hundred dollars worth of books when your employer's dog eats them.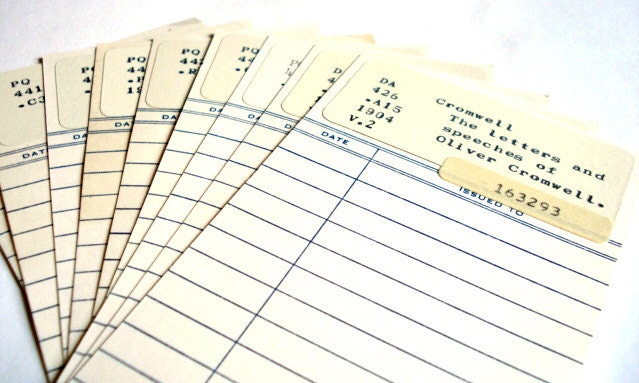 Image Credit: https://dorothyjoseph.com